Heat Exchange Systems
Heat Exchange Systems
increase your electrical output up to 90%
BOSAL ECI custom-made energy conversion systems are designed for high-temperature and high-pressure environments. These high-performance systems enable you to get maximum output from your Combined Heat and Power (CHP) systems or prime power generators. Our wide product portfolio includes high-quality modular plate and tube heat exchangers that can be tailored for either stationary or mobile applications.
High temperatures up to 1,000ºC/ 1,832ºF
High pressures up to 60 bar/ 870 psi
Scalable up to 1MWe
Plate power heat exchangers
High temperature solutions
Air to air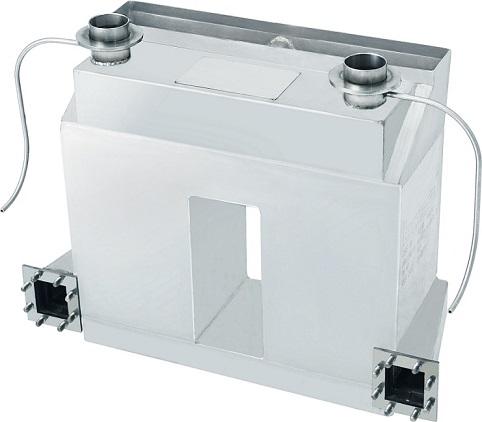 For demanding high-temperature environments up to 1,000°C and outputs ranging from 250kWe up to 1MW or more, BOSAL ECI offers tailor-made, modular plate heat exchangers that recycle heat from exhausts. These highly efficient, compact energy conversion systems can be fully integrated into your power system
Tubular power heat exchangers
High pressure solutions
Liqud to air + Air to air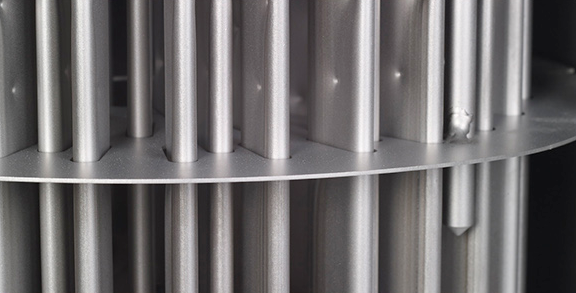 For applications where both high pressure and temperature limit the use of plate heat exchangers, BOSAL ECI develops tailor-made tubular heat exchangers. Incorporating technologies based on round, flat and dimpled tubes, these heat exchangers offer intensive heat transfer combined with low pressure-drop and anti-fouling
Looking for a professional partner?
You are looking for a professional? You need a sustainable product? Looking for a reliable partner?
Bosal Energy Conversion Industry (ECI) has 20 years of experience in development, testing and production of high power heat exchangers. ECIbelongs to the global BOSAL group which was founded in 1923 in the Netherlands. With 5.500 employees, 5 R&D centres. 34 factories and 18 distribution centres it is one of the main global players in emission control and energy conversion systems.
Benefit from our strengths
BOSAL energy conversion systems deliver very high energy efficiency of up to
90% or more with low pressure-drop and excellent flow distribution
 Our modular plate design enables us to build very compact energy conversion systems, fully integrated with your system and designed to your precise specifications
Fully seal-tight welded assemblies
Our stainless steel assemblies are fully welded with no foreign brazing materialor polymers used for sealing. We use laser welding to achieve maximum precision allowing complete separation of flow
Thoroughly tested high-performance products
Our R&D department rigorously tests our heat exchangers both in house and in the field. Plate heat exchangers are tested in temperatures up to 1000°C/1832ºF, whilst our tubular heat exchangers are tested with pressures up to 60 bar/870 psi
Proven durability and long operational life
You can rely on high-performance energy conversion modules that have operated faultlessly in the field for 25,000 to 40,000 hours on average
Only the best high-grade stainless steel materials
BOSAL ECI uses high-grade stainless steel materials that withstand corrosion and deliver the required heat recovery capabilities
A variety of coatings with excellent adhesion are also available to provide protection against chrome evaporation or catalytic activity
Comprehensive services tailored to your needs
Partnering with you from design to mass production
Together with you, we develop, build and produce highly effective, tailor-made,
integrated energy conversion systems

Our R&D department provides a virtual environment for simulation, prototyping, 
integration and testing. In these state-of-the-art facilities, our experienced technicians help you get the best out of your power systems by developing customized, high performance energy conversion systems that deliver maximum efficiency and durability

With our manufacturing experience and advanced production plant, you can rely on
professional, high-quality mass production.